Welcome to the Minnesota Curling Association, an organization of over 5,000 Minnesota athletes who represent and promote the competitive yet always cordial, great game of curling.
The Minnesota Curling Association exists
…to promote the sport of curling and unite curling clubs within the state of Minnesota;
…to conduct state curling competitions;
…to coordinate educational programs and activities for Minnesota curlers;
…to provide a channel of communication of state bonspiels, curling rules, winning techniques, equipment updates;
…and to encourage all curlers to enjoy the marvelous, unique facets of curling: honest sportsmanship, athletic competition, and social club recreation.
News and Updates from the United States Curling Association
Two-minute Introduction to Curling (video)
What is Mixed Doubles Curling?
Wheelchair Curling
Curling Stones from Aisla Craig, Scotland (video)

CONGRATULATIONS, MARY JO HAMILTON!


The Minnesota Curling Association proudly salutes the 2018 USCA Volunteer of the Year: Mary Jo Hamilton of the Brainerd Lakes Curling Association. As the article in the fall issue of the USCA's Curling News magazine states, Mary Jo is "a combination of tremendous energy, singular dedication, and effective leadership."

CURLING NIGHT IN AMERICA
The fifth season of Curling Night in America, played and filmed at the Chaska Curling Center, is complete. NBC Sports Network presents these Friday night broadcasts:
10/12, 7:00 – 9:00pm, USA vs. Italy (Men)
10/19, 10:00pm – 12:00am, USA vs. China (Mixed Doubles)
10/26, 8:30 – 10:30pm, USA vs. China (Women)
11/2, 7:00 – 9:00pm, USA vs. Japan (Women)
11/9, 7:00 – 9:00pm, USA vs. Italy (Mixed Doubles)
11/23, 10:00pm – 12:00am, USA vs. Japan (Men)
11/30, 8:30 – 10:30pm, USA vs. Italy (Women)
12/7, 6:00 – 8:00pm, USA vs. Japan (Mixed Doubles)
12/14, 8:00 – 10:00pm, USA vs. China (Men)
All times are CST.  Episodes subject to change.
Episode repeats will be added to the schedule.

CELEBRATE MN CURLING AT THE MINNESOTA WILD GAME
Join curlers from around the state celebrating and promoting our roaring game at the MN Wild hockey game with the St. Louis Blues, 2:00pm, Sunday, February 17, 2019.  Special curlers' ticket pricing is available here.

WORLD CUP TOUR
The USA portion of the four-country Curling World Cup competition will be played in the Ralston Arena, Omaha, NE, December 5 – 9, 2018.

RICHFIELD CURLING CLUB NOW OPEN
The Richfield Curling Club opened with an official ribbon cutting ceremony and social on Friday, June 8th.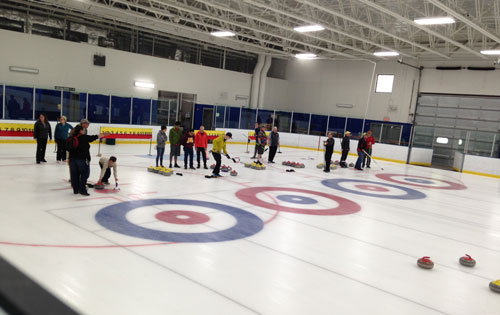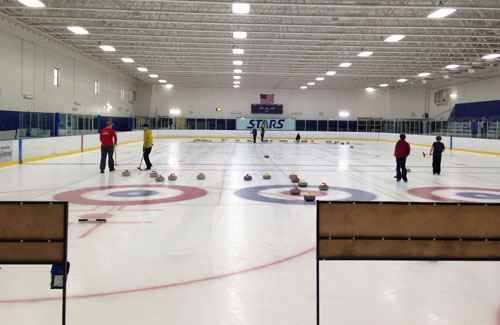 MEN WIN GOLD AT WINTER OLYMPICS!
2018 Winter Olympics highlights from the World Curling Federation and the United States Curling Association.
2018 Winter Paralympics Men's and Women's teams finish fourth and fifth.